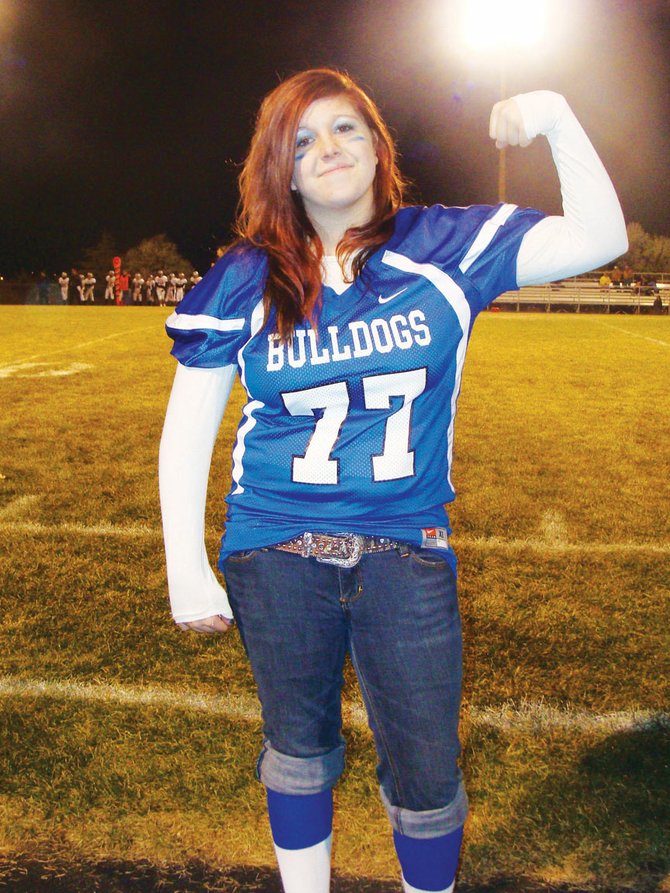 Kelsea DeBowes shows support for her team at a Friday night game.
Stories this photo appears in:

The last time that a girl played on the Moffat County High School football team was 12 years ago. But that changed when senior Kelsea DeBowes joined the team this year. DeBowes loves to play football, however wrestling is her favorite sport. Last year, she started to play for Hayden High School but quit after only a few weeks.