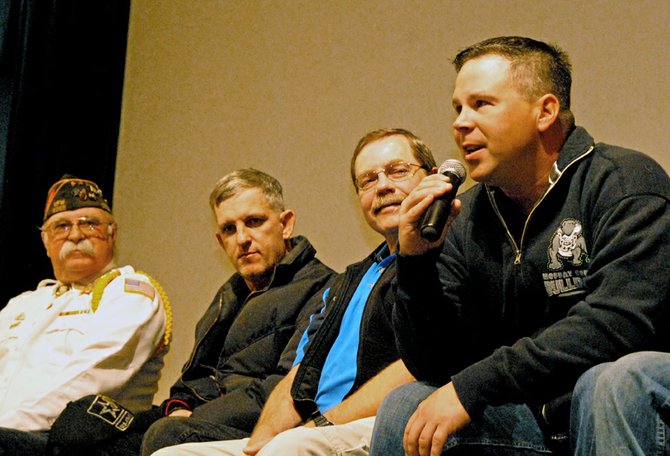 Robert Schenck, a United States Army veteran of the Gulf and Iraq Wars, tells Moffat County High School students about his experience in boot camp. Schenck said he showed up to basic training with hair down to the middle of his back and spent the first two weeks being called "Jesus Christ" by his drill sergeant.
Stories this photo appears in:

Moffat County High School played host to local heroes Friday for Veterans Day. As part of the ceremonies, a panel of 11 Moffat County veterans answered student questions and shared some of their military experiences with the community. Below are highlights from the question-and-answer session.