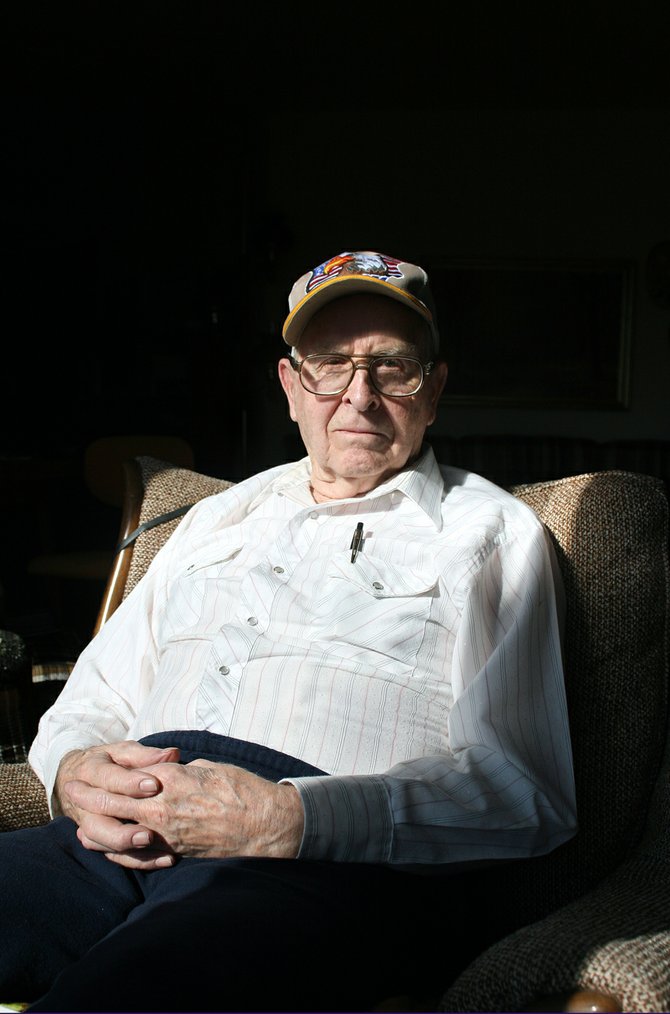 Rodney Duncan, 86, pictured in the home he built north of Craig, served in Burma and India for nearly 19 months during World War II. Duncan, originally from a homestead south of Steamboat Springs, traveled around the world during his deployment with the U.S. Army 330th Engineer Regiment.
Stories this photo appears in:

Cold, bracing winters. Nights lit by lamp or firelight, devoid of a town luxury called electricity. Meals harvested from the family garden and prepared by a mother's hand. Rodney Duncan was used to these things. And hard work — yes, he was used to that, too. As a young man, Duncan and his father got up every day to farm the family homestead north of Oak Creek. Then, from 3 to 11 p.m., they went to work at the Moffat Coal Co., applying the welding skills they'd learned together at a welding school in Steamboat Springs.
November 11, 2011 7:34 p.m.