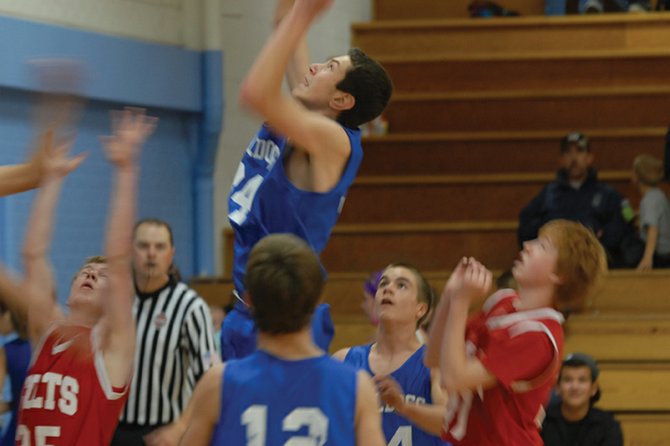 Craig Middle School eighth-grader Javen Gumber vaults above the rest of the Bulldogs and the opposing Colts to swish one through the hoop Tuesday against Rawlins, Wyo. The eighth-grade A-team lost, 64-58, following a 31-23 win by the B-team.
Stories this photo appears in:

The act of taming a team of wild, out-of-state horses held different results for each of the four Craig Middle School basketball squads in their most recent games. The seventh- and eighth-graders each gained both a loss and a win Tuesday while hosting the Colts of Rawlins, Wyo. The highest-scoring game and the biggest heartbreaker of the day belonged to the eighth-grade A-team, suffering a 64-58 letdown.
November 11, 2011 midnight