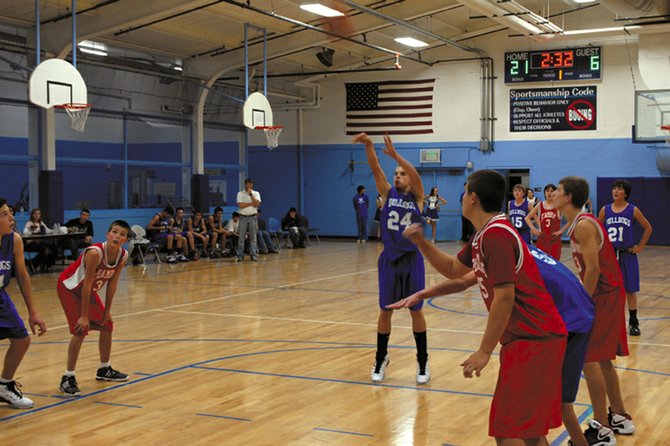 Craig Middle School eighth-grader Ben Robinson lets the ball fly during a foul shot in the Bulldogs' game with Steamboat Springs Friday at CMS. The eighth-grade A-team trampled the Sailors, 42-22, while the B-team won, 28-13.
Stories this photo appears in:

One game Craig sports coaches look forward to in their season is the match-up against Steamboat Springs. Craig Middle School basketball coaches Drew Morris and Justin Folley are no exception. And, after their most recent games against their rivals, that enjoyment has only increased.