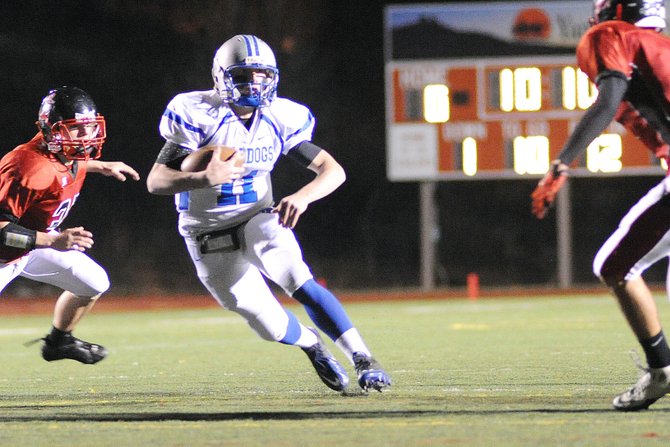 MCHS quarterback Bubba Ivers cuts upfield as he dashes for a first-quarter touchdown on Friday in a 27-6 victory against Steamboat Springs. The victory marks the end of the season for the Bulldogs, who finish with a 3-7 record overall, 3-4 in the WSL.
Stories this photo appears in:

Neither coach will tell you it was a success. They'd be crazy to think the seasons endured by the Moffat County and Steamboat football teams were remotely successful. But in what could be the last time the two teams meet in the Western Slope League — Moffat's enrollment might push it down to Class 2A next year — the Bulldogs were able to win the battle of pride Friday night, downing the Sailors 27-6.