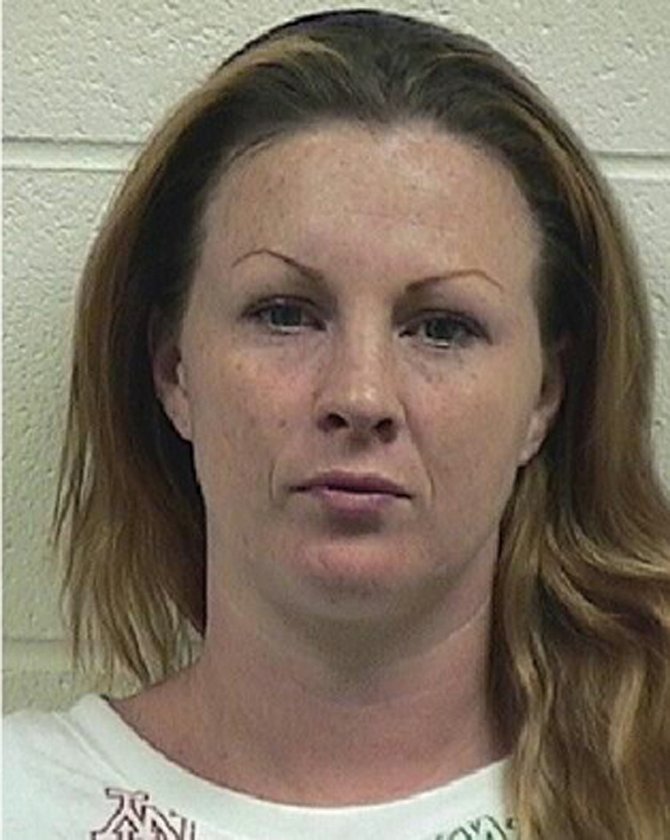 Nicole Colvin
Stories this photo appears in:
A suspect involved in an August 2011 vehicle theft will not serve jail time following a sentencing hearing Tuesday in Moffat County District Court. Alicia Colvin, 31, of Craig, pleaded guilty Oct. 31, 2011, before Chief Judge Michael O'Hara in district court to trespass of an auto with intent to commit, a Class 5 felony. A second charge of first-degree motor vehicle theft, a Class 4 felony, was dropped, according to court records. Colvin appeared Tuesday before O'Hara for sentencing. She was represented by public defender Leslie Goldstein.
A suspect in an August vehicle theft faces new charges for allegedly assaulting an officer while in custody at Moffat County Jail. Joseph A. Galvan, 20, of Craig, is charged in Moffat County District Court with two counts of second-degree assault, a Class 4 felony, as well as two counts of resisting arrest and four counts of obstructing government operations, misdemeanors.