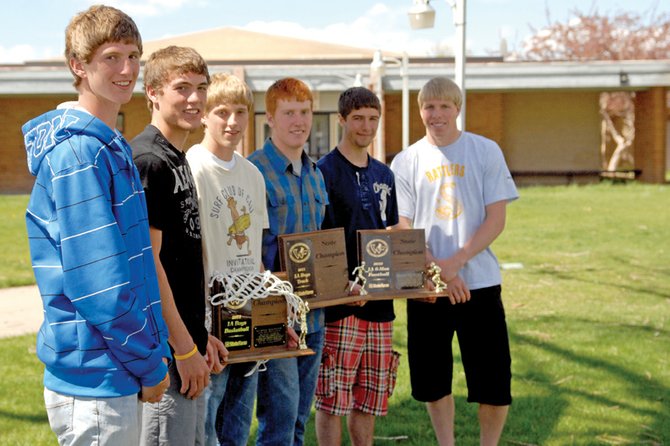 From left, Miles Englehart, Rex Stanley, Grayson Lee, Daniel Wille, Conner Lee and Sean Rietveld stand with their football, basketball, and track and field state trophies Wednesday outside the Little Snake River Valley School in Baggs, Wyo. While the six athletes, along with Chance Englehart, not pictured, competed on all three state championship teams, they also maintained high grade point averages in the classroom and helped bring the Baggs community together.
Stories this photo appears in:

Walk through Little Snake River Valley School in the coming months and chances are there will be little to no activity. School has let out in Baggs, Wyo., graduated seniors have moved onto the next chapter in their lives and families have packed up their vehicles to go on much-anticipated camping trips. But, the 2010-11 school year won't be one forgotten anytime soon.