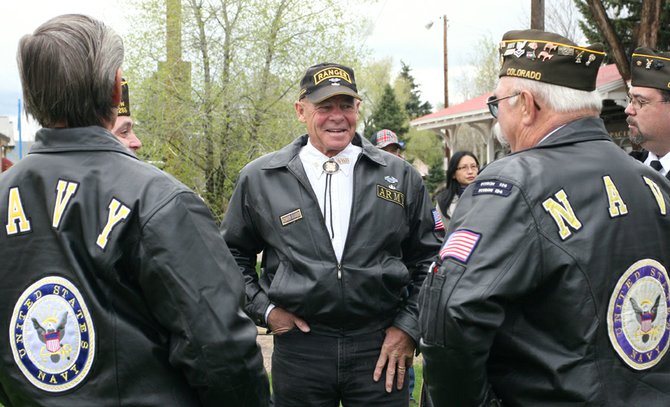 Members of the Veterans of Foreign Wars Post 4265 listen as U.S. Army Ranger veteran Bob McConnell, center, tells a story before the Hometown Heroes Community Picnic on Saturday at Craig City Park. The VFW is currently recruiting younger members from recent conflicts for its membership.
Stories this photo appears in:

Guy Bradshaw stands out among fellow members of Veterans of Foreign Wars Post 4265. While many group members are veterans from the Vietnam era or older, Bradshaw, 34, was involved in the Iraq War. As such, he might just be the youngest post member. "Yep," Bradshaw said. "Pretty much." But, Bradshaw won't hold that distinction for long. Not if he can help it.