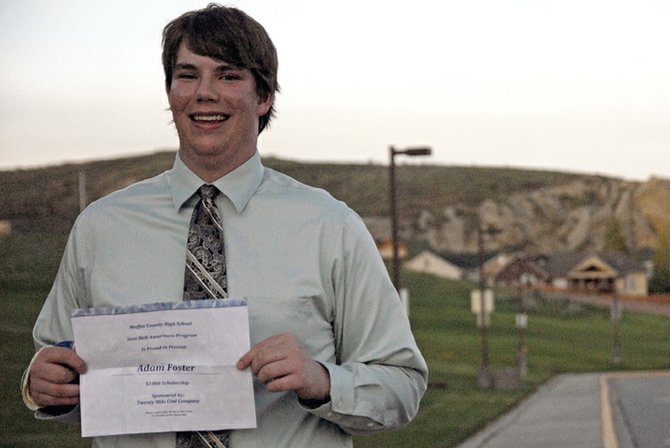 Moffat County High School junior Adam Foster stands Tuesday outside the school with a $1,000 scholarship to the school of his choosing. Two $1,000 scholarships were presented by the MCHS Student Council Seatbelt Awareness Committee at the school auditorium during Academic Awards Night. MCHS senior Emily Miller also won, but was not present. The students won the scholarships for wearing seatbelts.
Stories this photo appears in:

Earlier this semester, Moffat County High School junior Adam Foster noticed there were student council members patrolling the school parking lot and making note of drivers who were wearing their seatbelts. Foster, who said he always wears his seat belt, wondered if the student council members had noticed him. "I guess they did," he said.