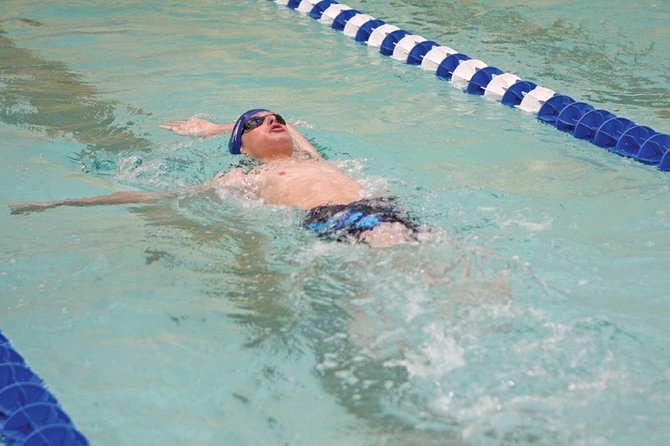 Matt Hulstine, a Moffat County High School sophomore, swims in the MCHS pool during practice this season. Hulstine finished fifth in the 100-yard breaststroke at the 4A state meet Saturday in Grand Junction and helped lead the 200-yard freestyle relay to an 11th-place finish.
Stories this photo appears in:
Heading into the 4A state swim meet Friday and Saturday, Matt Hulstine said his goal was to break the 1-minute mark in the 100-yard breaststroke. Hulstine took fifth place in the event at Mesa State College in Grand Junction, and while his official time was less than half a second over a minute — 1 minute, .47 seconds — he said he was nothing but pleased with his performance.