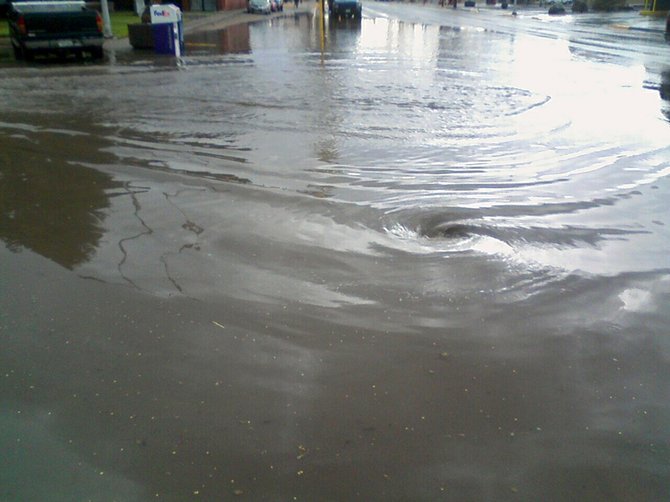 A whirlpool forms in the middle of flooded water at the corner of Barclay Street and West Victory Way next to the Moffat County Courthouse on Monday afternoon.
Stories this photo appears in:

A downed power line on the airport road near Loudy-Simpson Park caused outages for more than 1,000 homes and businesses, Yampa Valley Electric Association reported Monday afternoon. The outage occurred at 1:42 p.m., knocking power out for 1,153 homes and businesses in southwest Craig. At about the same time, Maybell experienced a transmission line failure, affecting 276 YVEA customers.