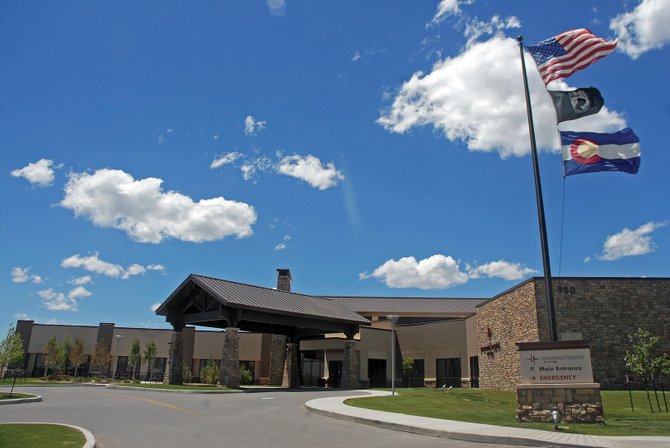 The Memorial Hospital in Craig recently reported that March 2011 was its biggest month ever. Bryan Chalmers, the hospital's chief financial officer, said the new hospital facility promoted the growth that led TMH's big month.
Stories this photo appears in:

Bryan Chalmers said The Memorial Hospital broke a new record earlier this year. "March was an amazing month," Chalmers, TMH's chief financial officer, said. "Our (patient) volumes were up substantially. This was the first time it was ever so high." In March, the hospital saw 906 adjusted patient days — an accounting expression that combines inpatient and outpatient services into units — and grossed more than $4 million, Chalmers said.