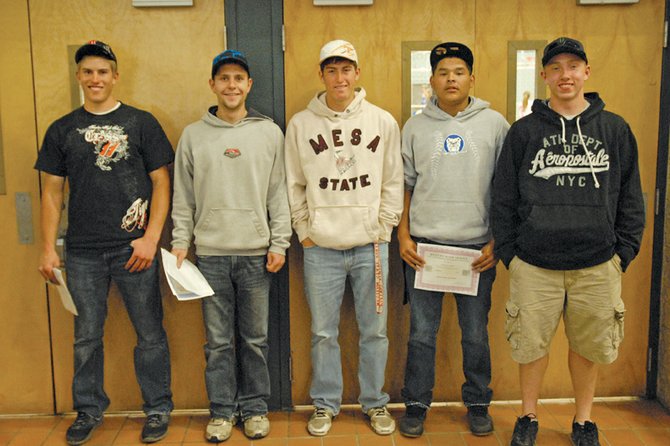 Ben Williams, from left, Dylon Camilletti, Graig Medvesk, Carlos Maldonado and Bubba Ivers stand Wednesday outside the Moffat County High School gym after the MCHS baseball team's postseason banquet. Williams was named co-player of the year for the Western Slope League and received first-team all-conference honors along with Camilletti and Ivers. Medvesk and Maldonado were named honorable mentions.
Stories this photo appears in:

Ben Williams finished the 2011 season with an ERA of 4.26, 52 strikeouts and half of the Moffat County High School baseball team's eight wins. But, Williams's contribution wasn't only on the pitching mound. At the plate, Williams had team-highs with 37 RBIs and nine home runs, and was second on the team with a batting average of .593.