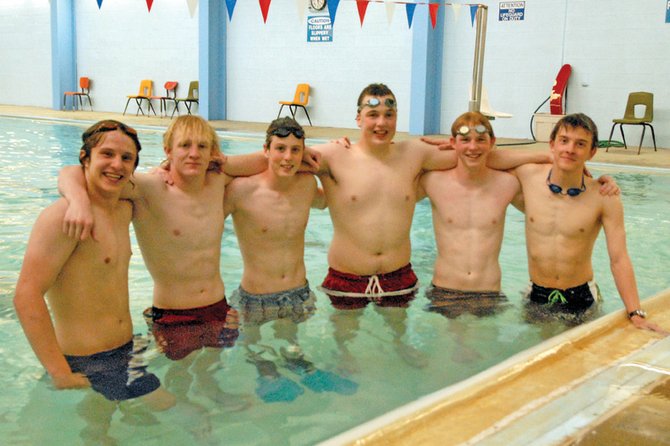 The Moffat County High School boys varsity swimming team will send seven swimmers to the 4A state meet Friday and Saturday at Mesa State College in Grand Junction. Pictured, from left, are Colter Tegtman, Charlie Griffiths, Dalton Kendall, John Kirk, Zack Ahlmer and Matt Hulstine. Tegtman and Hulstine will compete in individual events while the other five, including Justin Prosser, not pictured, will either race on the relay teams or serve as alternates.
Stories this photo appears in:

Colter Tegtman knew he needed a strong race Saturday in the Western Slope League swimming meet. In his last chance to qualify for the 4A state swimming meet, Tegtman, a Moffat County High School freshman, came into Mesa State College seeded with a time of about 25 seconds in the 50-yard freestyle. The state qualifying time sat at 23.9 seconds.