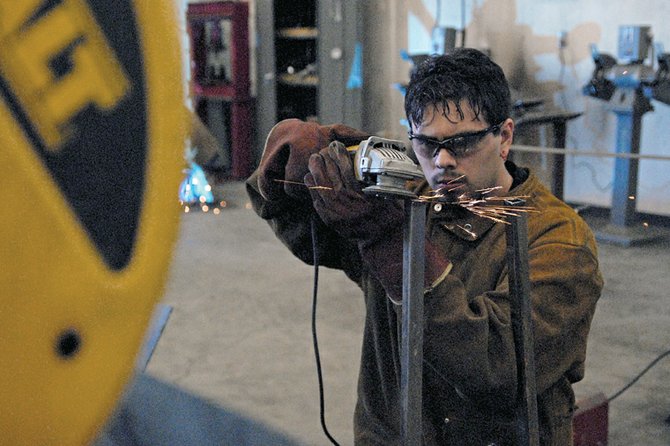 Moffat County High School junior Joseph Romero puts some finishing touches on a log rack he fabricated in the school's agriculture shop. Romero's finished work, along with other student-made projects, will be sold at the annual FFA auction at 6:30 p.m. Friday at the shop, 900 Finley Lane.
Stories this photo appears in:

Amid the buzz of angle grinders and the blinding blue light of acetylene torches Friday, the annual Moffat County High School FFA Auction was taking shape. Literally.