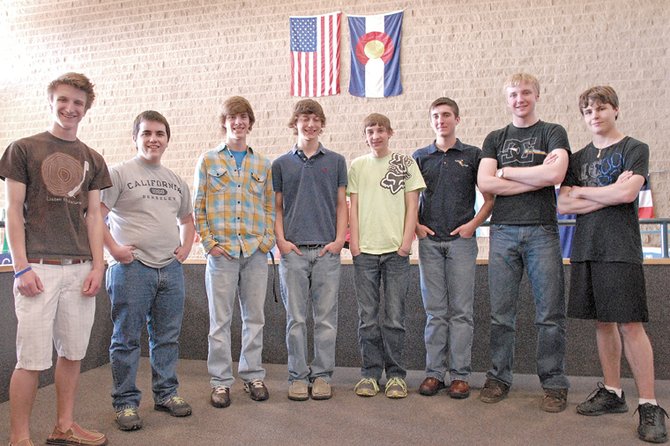 Eight Moffat County High School students will be competing in national events this year in FBLA and speech and debate. Pictured, from left, are speech and debate team members Derek Maiolo, Collin Dilldine, Ryan Zehner, Matt Balderston, and Ben East, followed by FBLA members Slade Gurr, Ryan Neece and Zeb Strickland.
Stories this photo appears in:

Krista Schenk said the Future Business Leaders of America program at Moffat County High School is making history. In June, three MCHS students will participate in an FBLA National Competition "This is the first time," she said of MCHS' presence at FBLA's annual national event.