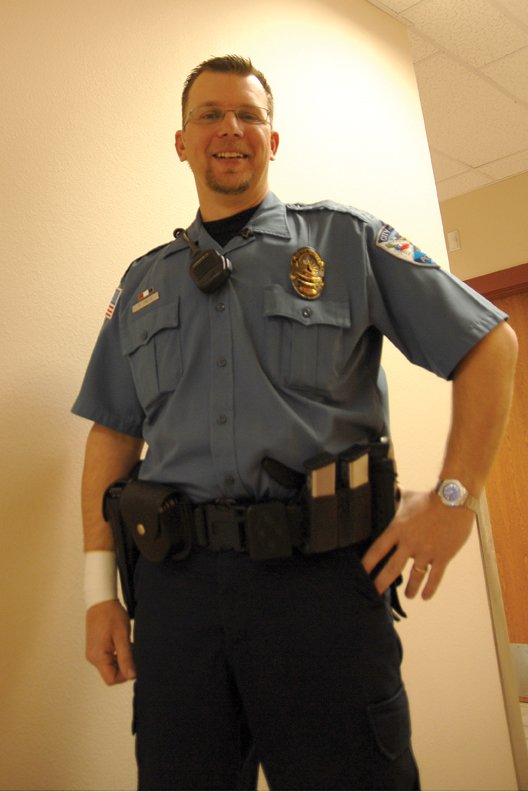 Craig Police Department Officer Ryan Fritz stands Tuesday at the Moffat County Public Safety Center. Fritz was recognized by the department this week for helping three Moffat County Sheriff's Office deputies save the life of an inmate at the Moffat County Jail last month.
Stories this photo appears in:

When Ryan Fritz, an officer for the Craig Police Department, heard a request for help in the Moffat County Jail early in the morning April 3, he said his instincts kicked in. At around 4:30 a.m., an inmate suffered a heart attack, was unconscious and had quit breathing. By Fritz's knowledge, the progression was simple — the man's heart would stop.