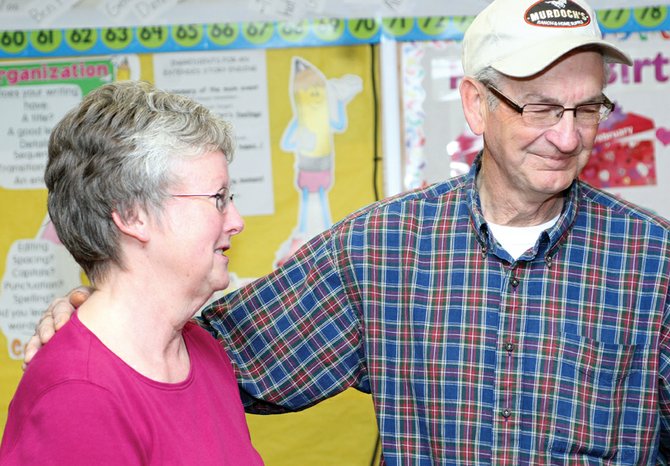 Kenneth Arnett, right, celebrates his wife Cheryl's achievement of being named the 2010-2011 Craig Daily Press Teacher of the Year on Friday morning in her classroom at Sunset Elementary School. Principal Zack Allen said Arnett makes Sunset a better place for everyone to be.
Stories this photo appears in:

It was Friday morning, shortly after the start of another day at Sunset Elementary School, when Craig Daily Press Publisher Bryce Jacobson marched into Cheryl Arnett's second-grade classroom. Jacobson, accompanied by a phalanx of Moffat County educators and community members, extended a bouquet of balloons toward Arnett. Arnett's students were huddled cross-legged on the floor in the midst of a lesson. One of them spoke. "Is it your birthday?" the student asked Arnett.