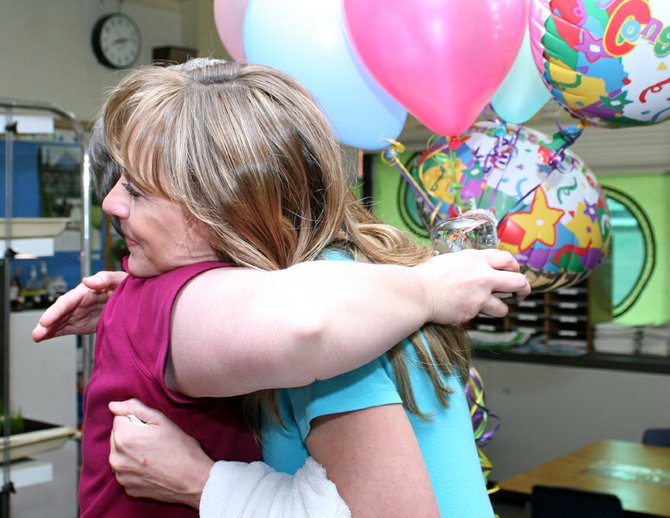 Amber Beaver, whose son is in Cheryl Arnett's class and who substitute teaches for her, hugs Arnett on Friday morning in her classroom at Sunset Elementary School. Beaver nominated Arnett for the 2010-2011 Craig Daily Press Teacher of the Year. Arnett was chosen for the sixth annual award.
Stories this photo appears in:

It was Friday morning, shortly after the start of another day at Sunset Elementary School, when Craig Daily Press Publisher Bryce Jacobson marched into Cheryl Arnett's second-grade classroom. Jacobson, accompanied by a phalanx of Moffat County educators and community members, extended a bouquet of balloons toward Arnett. Arnett's students were huddled cross-legged on the floor in the midst of a lesson. One of them spoke. "Is it your birthday?" the student asked Arnett.