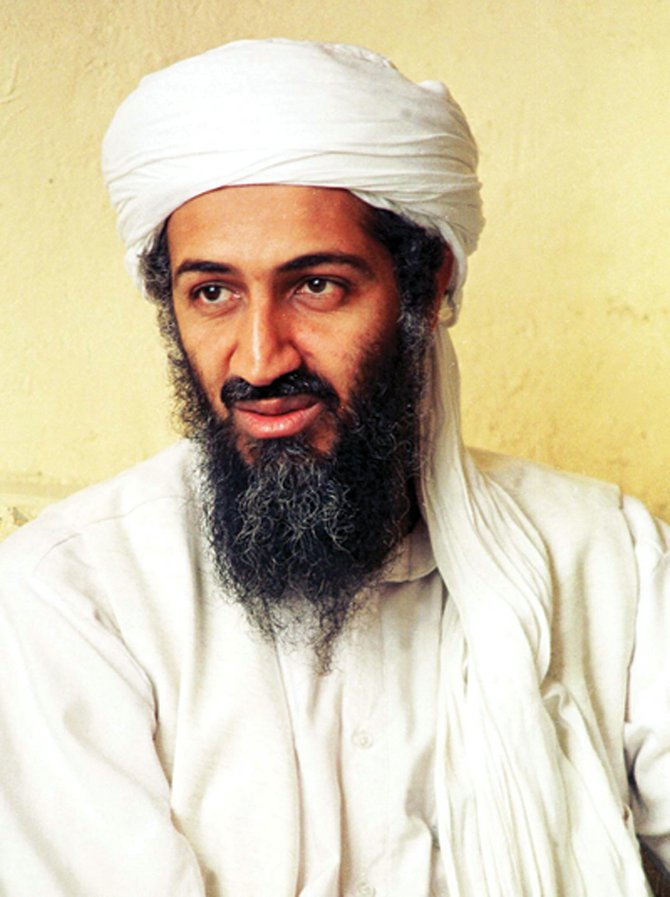 Osama bin Laden
Stories this photo appears in:

Craig resident and former Marine Greg Hixson said the death of Osama bin Laden Sunday had a bit of meaning to it. "I went over there twice. My brother (Cory) has been over there twice," said Hixson, who served in Iraq in the early 2000s. "It's just good that we finally got him. It just makes all my time in the Marines worth it."
(AP) — Osama bin Laden, the glowering mastermind behind the Sept. 11, 2001, terror attacks that murdered thousands of Americans, was killed in an operation led by the United States, President Barack Obama said Sunday. "Justice has been done," the president said in a dramatic late-night announcement from the White House. A small team of Americans killed bin Laden in a firefight Sunday at a compound in Pakistan, the president said, and took custody of his remains. American officials said they were being handled in accordance with Islamic tradition.