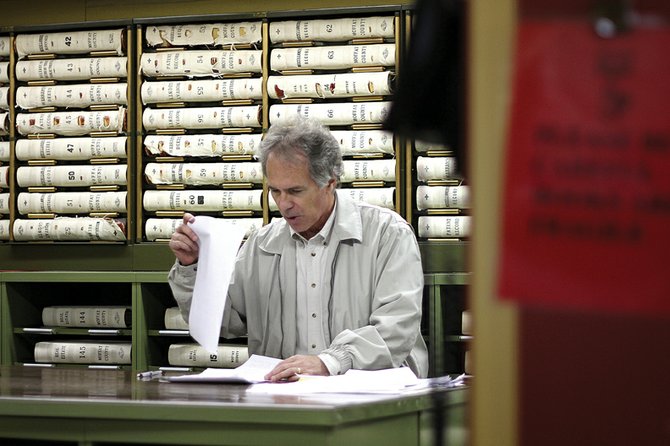 A landman sorts through land and mineral ownership records in the back room of the Moffat County Clerk and Recorder's office in mid-March. Moffat County recently opened sealed bids from a mineral auction on 1,055 acres of minerals, which could net about $1.3 million in revenue for Moffat County's taxing districts. The commission could approve the bids at next week's regular meeting.
Stories this photo appears in:

Mineral lease prices average $1,233 per acre
Moffat County Commissioner Tom Mathers said he recently saw something he has never seen in the county. That surprise came Tuesday when the Moffat County Commission, Natural Resources Director Jeff Comstock and others opened sealed bids on 1,055 mineral acres owned by the county and the Museum of Northwest Colorado.