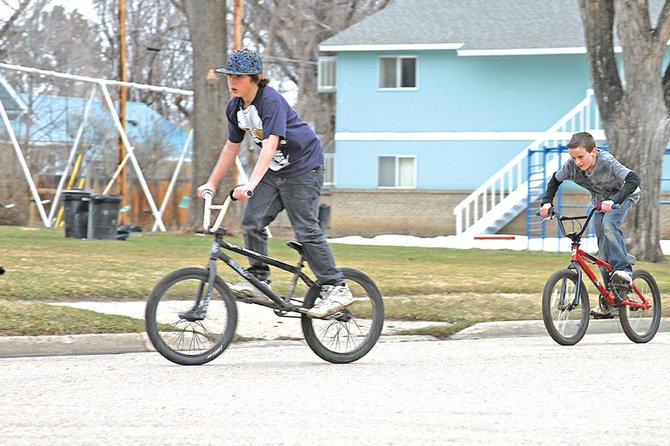 Caleb Myers, 10, left, leads Gavan Kendall, 11, through a series of practice moves on their bikes Tuesday in front of Breeze Park. The two bikers said they use the edges of the sidewalk to practice their jumps "every once in a while." Soon, the park may change ownership from the Moffat County School District to the City of Craig. The proposed land transfer will allow the city to make capital improvements to the park.
Stories this photo appears in:

The winds of change are blowing down Breeze in Craig. On Monday night, the Moffat County School Board considered a proposal to transfer ownership of Breeze Park to the City of Craig.