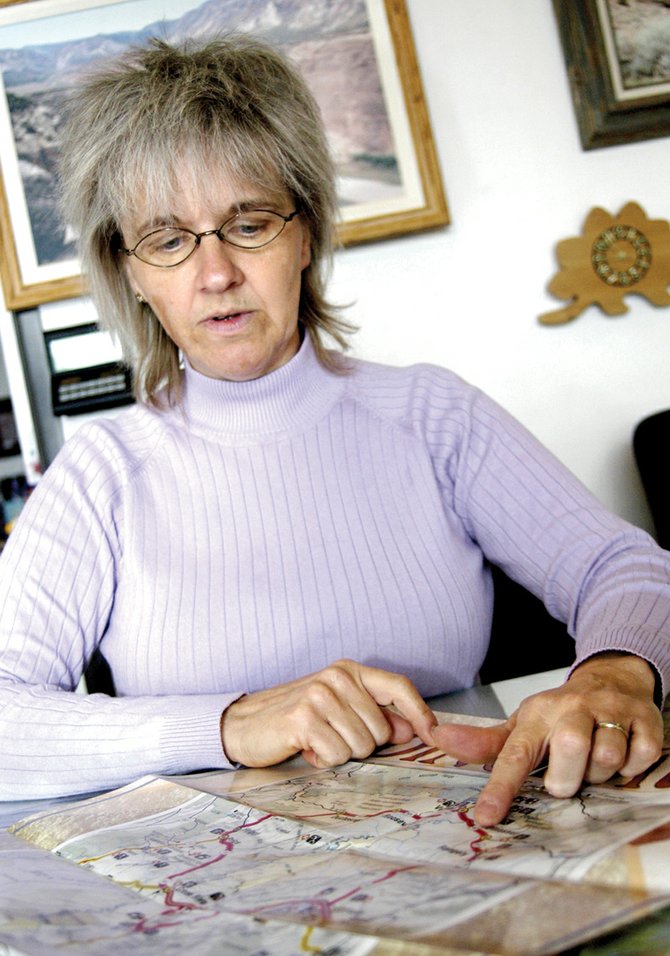 Leona Hemmerich and business partner Bill Mitchem recently teamed to create an audio tour of Harpers Corner Road in Dinosaur National Monument. The 80-minute CD will be available at the Bedrock Depot when it opens for the season in late April.
Stories this photo appears in:

Dinosaur resident Leona Hemmerich said fewer visitors come to the Moffat County side of Dinosaur National Monument than the Utah side. Part of the problem, she said, is there isn't anyone to give viewers guidance on where to go or what to see on the Moffat County side. Hemmerich and her business partner, Bill Mitchem, are trying to change that.