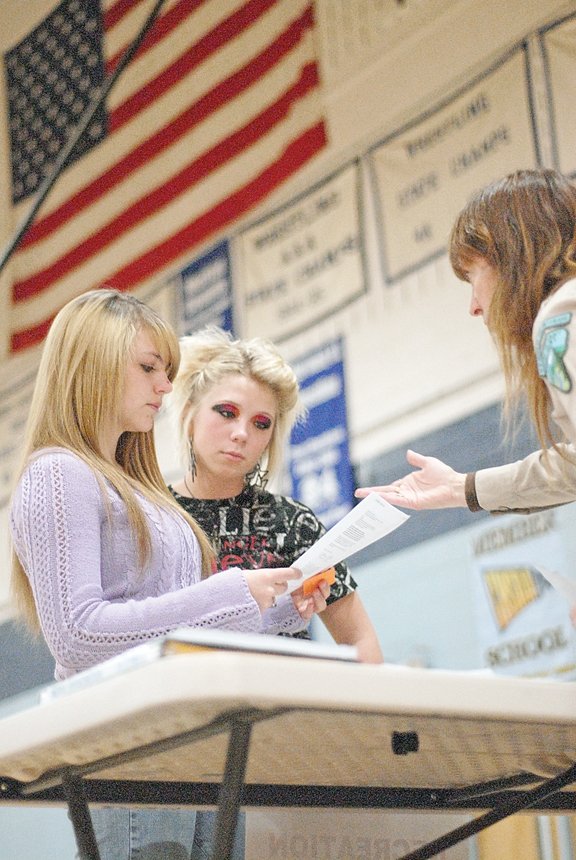 Moffat County High School sophomores Kayla Hall, left, and Karli Griffith, middle, talk to Gina Robison from the Bureau of Land Management's Little Snake Field Office during the school's second Career Day. For three hours Wednesday morning, a wide range of Craig businesses and organizations set up booths in the MCHS gymnasium to talk to students about job opportunities within their respective fields.
Stories this photo appears in:
Kayla Hall, a sophomore at Moffat County High School, said she isn't sure what career she wants to pursue someday. "I haven't decided," she said. But, Hall was one of many MCHS students who attended Career Day on Wednesday in the school's gymnasium, hoping to find answers to that career question mark.