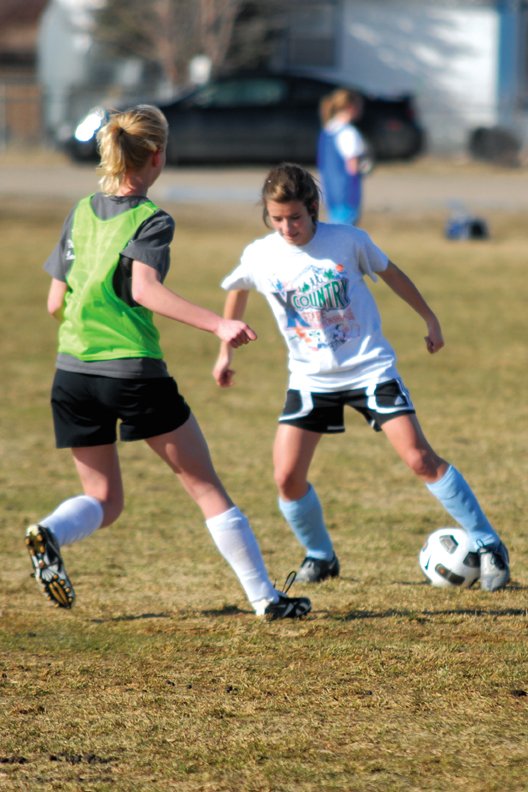 Kelly Ciesco, a Moffat County High School junior, dribbles in front of a defender during a recent soccer team practice. Ciesco was a 2010 all-conference honorable mention last season for the MCHS girls.
Stories this photo appears in:

In his second season as Moffat County High School girls varsity soccer coach, Harry Tripp is hoping to use what he learned as a rookie to improve this year's team. The Bulldogs went 5-10 in Tripp's inaugural season, tied for the school record for most wins in a season. "I think I learned about all the other schools (in the Western Slope League) last season," Tripp said.