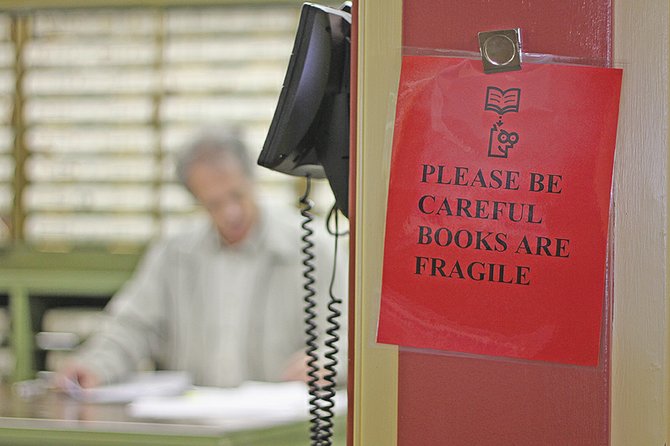 A sign asking landmen to be careful with the county's real estate record books hangs inside the Moffat County Clerk and Recorder's office. The six months of consistent use of the books has contributed to considerable wear and tear, county clerk Lila Herod said. The Moffat County Commission recently approved spending $15,000 to repair 60 of the more than 600 books in the office.
Stories this photo appears in:

Moffat County Clerk and Recorder Lila Herod said her office fills up "like a swarm of bees" in the afternoon. It has consistently for the last six months, she said. The activity comes from the 15 to 30 landmen flooding the office each day in hopes of locating and contacting mineral owners so oil companies can negotiate mineral leases.