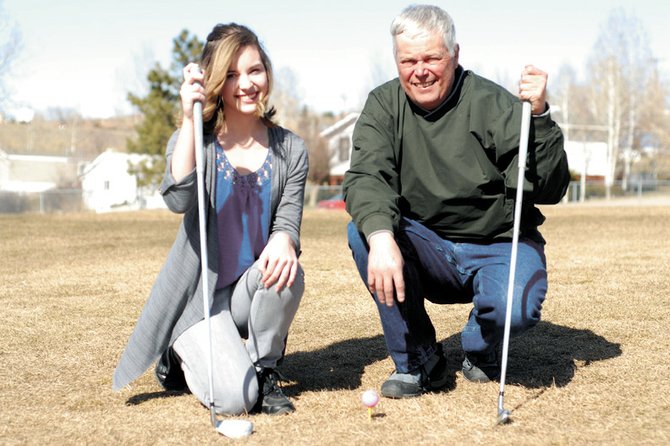 Caitlin Harjes, left, poses with her father, Ken Harjes, on Wednesday outside of Craig Middle School. Caitlin was taught to golf at the age of 5 by Ken and now, as a Moffat County High School freshman, is being coached by one of her father's previous players, Ann Marie Roberts.
Stories this photo appears in:

In 1984, Ken Harjes coached Ann Marie Roberts, who was one of two females on an otherwise all-male Moffat County High School golf team. Roberts, an MCHS freshman at the time, didn't have a choice — there was no girls golf team at the high school.