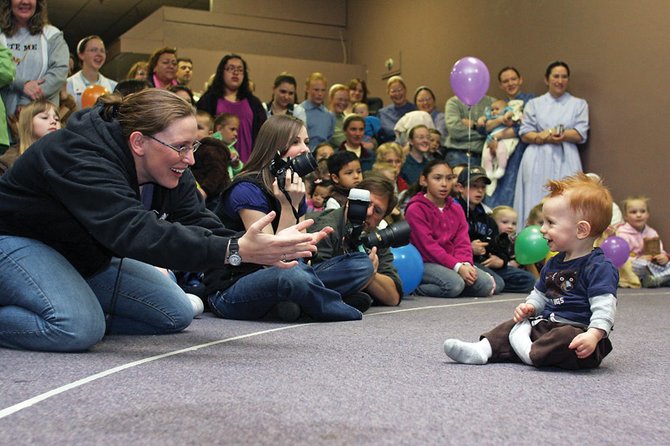 Rebecca Davidson encourages her son, Tristen, to the finish line during last year's Diaper Derby races. The baby races are part of the annual KRAI Spring Expo, which takes place Friday and Saturday at the Centennial Mall, 1111 W. Victory Way.
Stories this photo appears in:

With more than 50 participating businesses, the 2010 KRAI Spring Expo set a record for most vendors featured in the event's history. While this year's expo will fall short of the record — the lineup will include more than 40 businesses — organizers aren't disappointed.