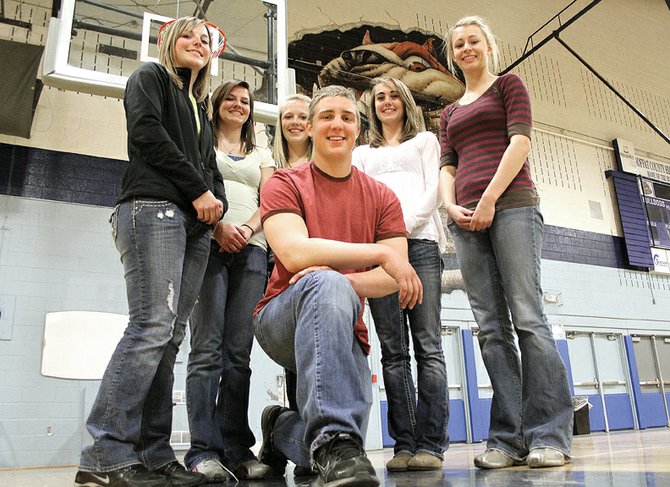 Back row, from left, Annie Sadvar, Melissa Camilletti, Sassy Murray, Maddy Jourgensen and Lauren Roberts pose in the Moffat County High School gymnasium, along with Angelo Raftopoulos up front. Raftopoulos, Camilletti and Roberts earned Western Slope League first-team all-conference basketball honors while Sadvar, Murray and Jourgensen earned honorable mention.
Stories this photo appears in:

Angelo Raftopoulos said he was happy to be named to the Western Slope League all-conference football team in November 2010. He now has another reason to smile. Raftopoulos, a Moffat County High School senior and a post player for the boys varsity basketball team, was recently voted by league coaches to the league's all-conference basketball team.