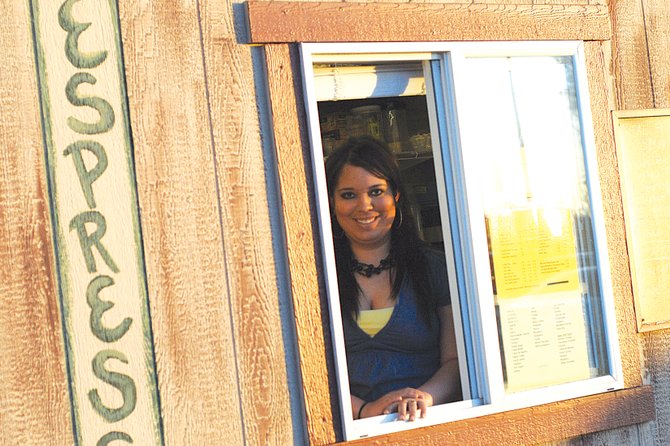 Gabbi Steele, 17, works after school as a barista at Mudd Shack Drive-Thru Espresso at Centennial Mall. Steele's family is heavily involved in rodeo and even has an indoor training facility to use in the winter.
Stories this photo appears in:
"I pretty much do everything (in rodeo.) I rope, do barrels, poles, goat tying and trail course. "I like that we get to do it with our family and stuff. My whole family does it and, actually, all my cousins and everything (do too). We get to go see friends that we don't see here.