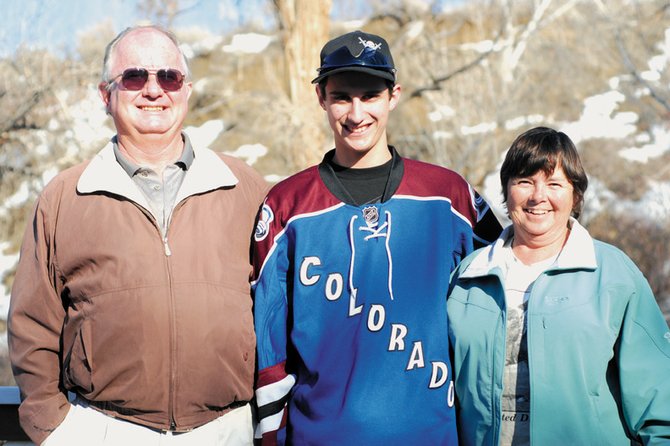 Ethan O'Mailia, middle, stands with his grandfather, David O'Mailia, left, and his grandmother, Shelie O'Mailia, on Sunday outside of their home in Craig. On Friday, Ethan warmed up with the Colorado Avalanche before the team's game at the Pepsi Center.
Stories this photo appears in:

MCHS junior skates with Colorado Avalanche before game
When Ethan O'Mailia entered the Pepsi Center on Friday night, he said he didn't know what to expect. O'Mailia was selected by his Moffat County Bulldogs club hockey team coaches and the Moffat County commissioners to warm up with the Colorado Avalanche before a game against the Anaheim Ducks.