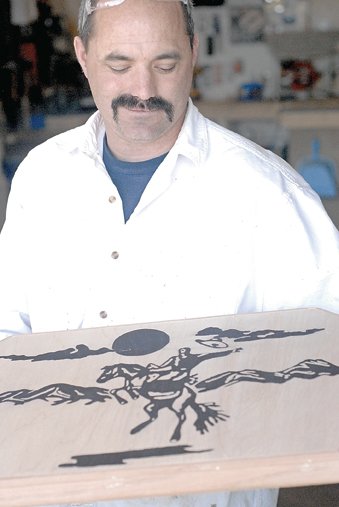 Woodworker Dave Walters displays his signature product, the Chameo, in his workshop Wednesday. Walters, who runs his Chameo Engravings and Cutouts out of his Craig home, received a patent pending number for the Chameo, a collapsible lap tray with various other uses.
Stories this photo appears in:

Craig resident Dave Walters stood in his workshop Wednesday. "This here is 70 hours of my week," Walters said of his shop. "I usually work 19-hour shifts every day." Walters is a single father of three school-aged children. He works construction on the side, but the bulk of his working hours are devoted to his true passion, Chameo Engravings and Cutouts, which he runs out of his home on Sixth Street in Craig.