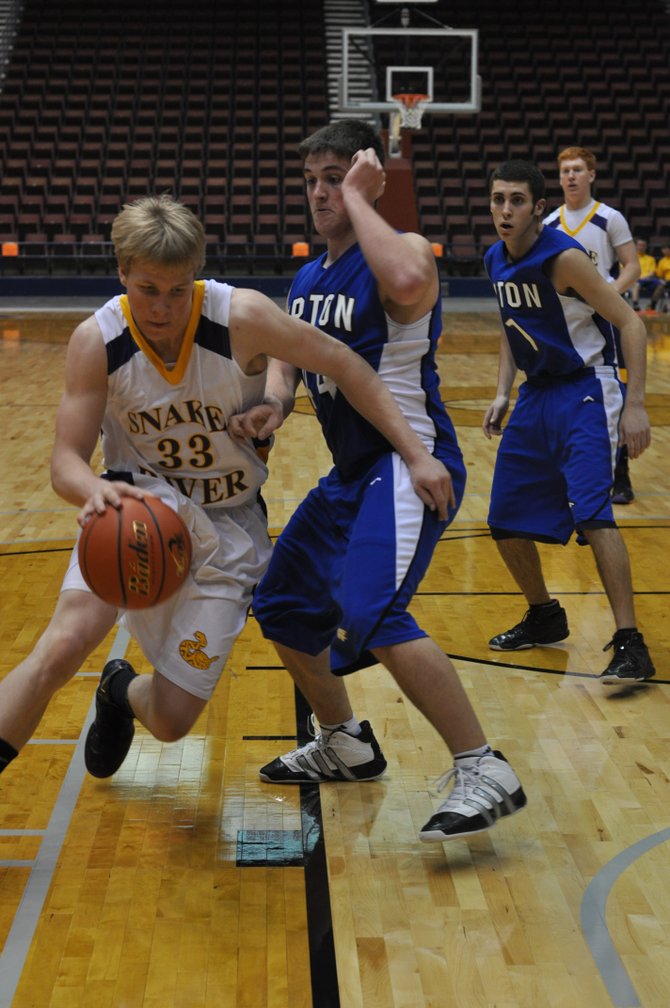 Sein Rietveld, a Little Snake River Valley boys varsity basketball player, scored 15 points Thursday in the Rattlers' 68-31 win against the Upton Bison in the first round of the Wyoming 1A state tournament.
Stories this photo appears in:

The Little Snake River Valley School (Wyo.) boys basketball squad overcame a tepid start Thursday before finding its footing and dismissing the Upton Bison, 68-31, in the first round of the 1A state championships. Although the team never trailed by more than two points, LSRV faced an unknown opponent inside an intimidating arena that for the first few minutes of play distracted the Rattlers' offense.