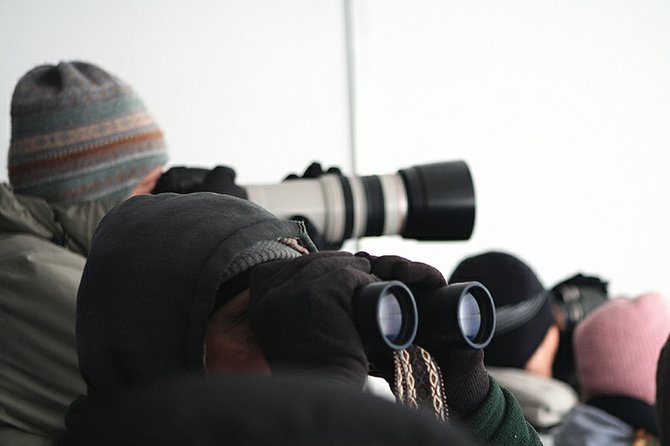 People watch and take photos of greater sage grouse mating activities from a viewing trailer last spring during a viewing trip hosted by the Colorado Environmental Coalition and The Wilderness Society. The two organizations are hosting a similar event this year and plan to offer twice as many trips in hopes of providing a boost to the local economy.
Stories this photo appears in:

Sasha Nelson, northwest organizer for the Colorado Environmental Coalition, said there's a simple reason residents from as far away as Great Britain came to Moffat County last spring. They were hoping to catch a glimpse of one of the "phenomenal" and "spectacular" things wildlife does, but few are able to see. Locally, that wildlife is the greater sage grouse and that action is its yearly mating dance, Nelson said.