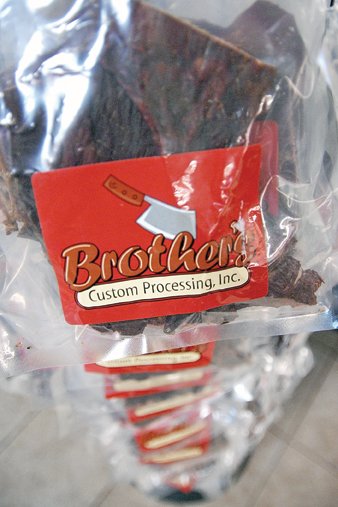 Award-winning jerky hangs from a rack within Brother's Custom Processing, Inc. in Craig. Earlier this month, Brother's jerky won reserve grand champion at the American Cured Meat Championships in Reno, Nev.
Stories this photo appears in:

Brother's Custom Processing, Inc., a Craig business, is somewhat off the beaten path. The unassuming processing shop and retail store is located midway down East First Street amid dusty breezes, tightly packed sagebrush and the random signs of industry. It's an unlikely location for winners of a national competition.