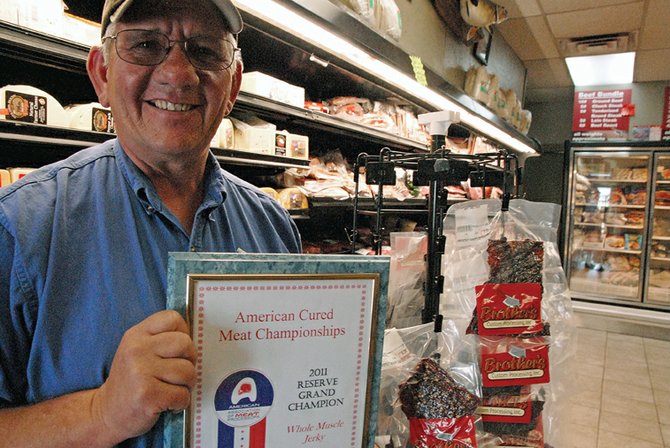 Dave Satterwhite, co-owner of Brother's Custom Processing, Inc.., holds Friday a plaque for his store's award-winning beef jerky. From June 15 to 18, Satterwhite attended the American Cured Meat Championships in Reno, Nev. The event was organized by the American Association of Meat Processors.. Brother's won reserve grand champion for whole muscle jerky.
Stories this photo appears in:

Brother's Custom Processing, Inc., a Craig business, is somewhat off the beaten path. The unassuming processing shop and retail store is located midway down East First Street amid dusty breezes, tightly packed sagebrush and the random signs of industry. It's an unlikely location for winners of a national competition.