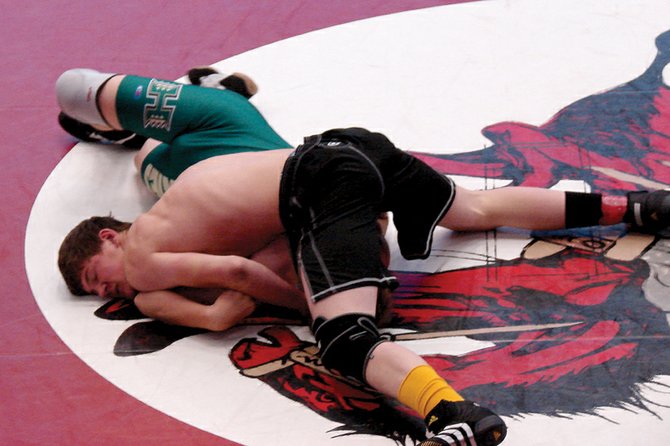 Jake Blevins, an incoming Moffat County High School senior, pins his opponent during a wrestling camp June 15 to 19 in Gunnison. MCHS wrestling coach Roman Gutierrez said the seven wrestlers he took to camp competed in 16 to 20 matches.
Stories this photo appears in:

November is more than four months away, but that hasn't stopped the Moffat County High School wrestling team from preparing for next season. The Bulldogs participated June 15 to 19 in a 34-team wrestling camp in Gunnison. Head coach Roman Gutierrez said he took only seven wrestlers, but most wrestlers competed in 16 to 20 matches at the camp.