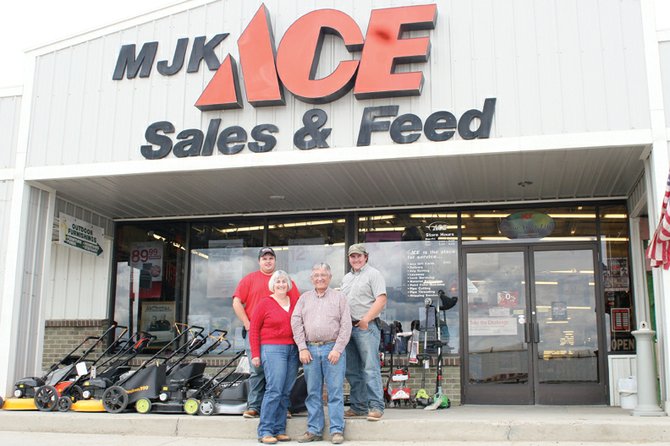 The Kawcak family, from left, Blaine, Lorraine, Lonnie and Blake, own and operate MJK Sales and Hardware, which was voted as best customer service, best hardware store and best paint store in the 2011 Best of Moffat County contest. Lonnie said the business always emphasizes customer services.
Stories this photo appears in:

For Lonnie Kawcak and his family, running MJK Sales and Hardware boils down to one thing — customer service. "We want to treat people the way that we want to be treated, said Lonnie, 59. "We have about 25 people on staff any given day and they all concentrate on giving great customer service." Lonnie, his wife Lorraine and their sons Blake and Blaine own and operate MJK on Ranney Street.