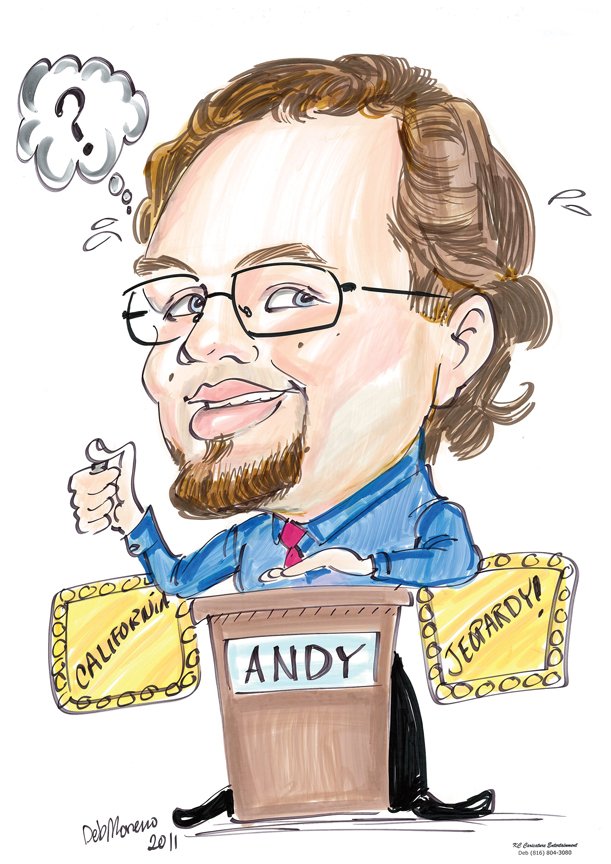 Above is a caricature of Craig Daily Press and Explore Steamboat columnist Andy Bockelman competing on the game show "Jeopardy!" Bockelman received the drawing while auditioning for the show in Kansas City, Missouri, in 2011. More recently, he completed his third overall audition on June 23 in Las Vegas, Nevada, and is currently awaiting a response from the show's producers.
Stories this photo appears in:

What is a dream? For some people that may be a question, but for me it's the answer, or at least the way it has to be phrased. Let me elaborate. For as long as I can remember, I've had a knack for retaining trivia tidbits, layer upon layer of informational items useful to some — or no one — depending on how much or little they need to know about a given subject.