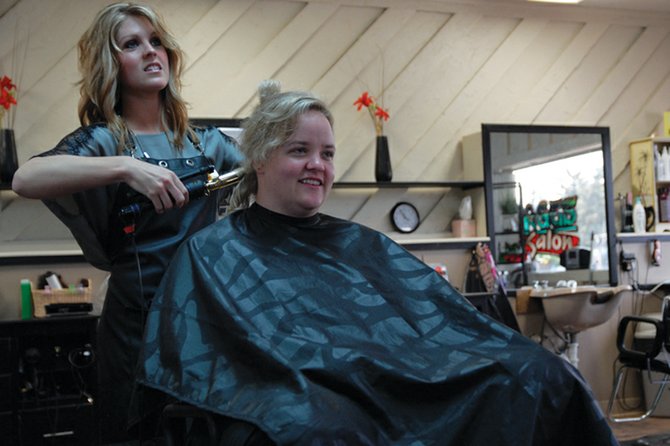 Kelsey Bauman combs and curls customer Morgan Cobb's hair at New Images Hair Salon, 337 W. Victory Way. Bauman has been a professional stylist for five years and previously worked with famous stylist Nicholas French in Denver before coming back to her hometown of Craig.
Stories this photo appears in:

Kelsey Bauman had plans to become a physical therapist, but a key part of the job didn't appeal to her. "I decided that I wanted to make people feel better not put them in pain," she said. The decision to choose another line of work has paid off. Bauman won best hairstylist in the Craig Daily Press' 2011 Best of Moffat County contest.