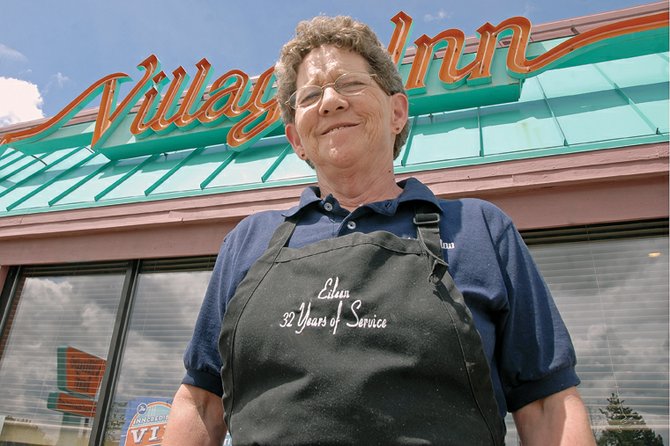 Eileen Kunkle takes a break during her shift at Village Inn, 1103 W. Victory Way. Kunkle was voted best waitress in the Craig Daily Press' 2011 Best of Moffat County contest. Having worked at the restaurant since 1979, Kunkle has waited on hundreds of Craig residents, as well as out-of-town visitors.
Stories this photo appears in:

With a restaurant that keeps a wide span of business hours like Village Inn, workers can get used to a variety of customers, from early birds to night owls to everyone in between. In her three decades of waiting tables, Eileen Kunkle has seen them all and then some, but whether the people she serves are individuals there just for a cup of coffee when the doors open or a big family dinner late at night, she makes sure they never go hungry.