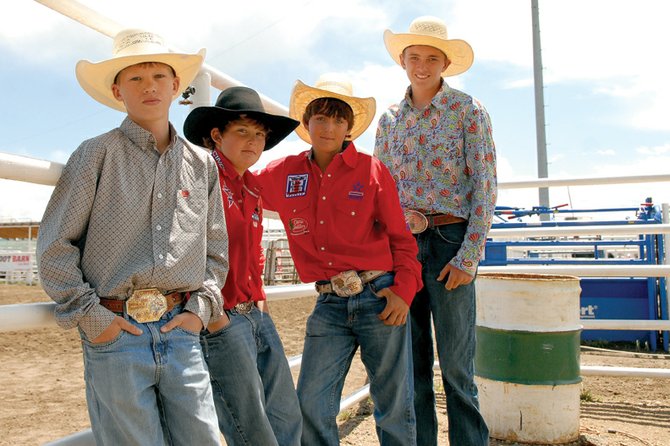 Four members of the Moffat County junior high rodeo team will compete in the national rodeo June 26 to July 2 in Gallup, N.M. From left are Garrett Uptain, Trent Vernon, Dusty Taylor and Denton Taylor.
Stories this photo appears in:

Trent Vernon and Dusty Taylor sat atop a white fence Thursday watching the action at the Colorado State High School Rodeo finals at the Moffat County Fairgrounds. Vernon, 13, and Dusty, 12, are just over a year away from competing in high school, but they aren't waiting until then to prepare. Along with Garrett Uptain and Denton Taylor, Vernon and Dusty will compete on the Colorado Junior High National rodeo team June 26 to July 2 in Gallup, N.M.