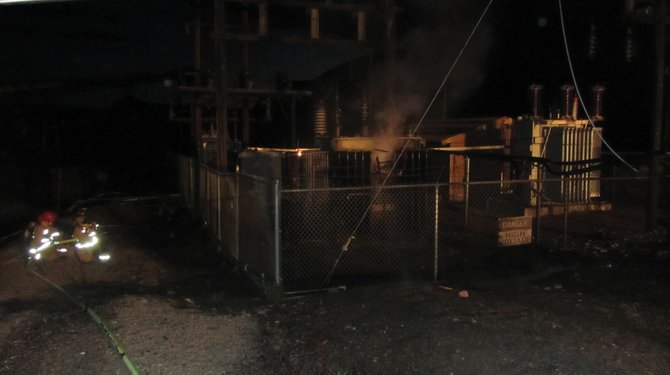 West Routt Fire Protection District firefighters douse the electrical substation at Twentymile Coal Mine with water late Tuesday night after a blown transformer caused a fire and shut down electricity to the mine.
Stories this photo appears in:
Mine officials are working to fix a blown transformer that caught fire Tuesday night and cut electricity to the mine. The mine is one of the most productive coal operations in the country, having produced 1.7 million tons of coal in the first quarter of 2011.
The Tuesday night fire is not considered suspicious, but it is believed to have caused roughly $500,000 in damage. It's not clear whether all mining operations at Twentymile have ceased as a result of the loss of electricity.