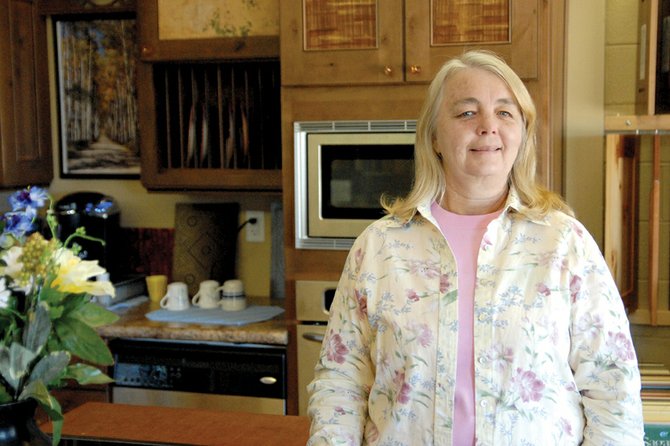 Aletha Dove, co-owner of Blue Ribbon Kitchens and Heart of the Home Kitchens, stands next to a display Wednesday at her store. Dove said she started decorating cakes and making jelly when she was young, and she still enjoys working in the kitchen.
Stories this photo appears in:

"Heart of the Home Kitchens is the showroom for our business, Blue Ribbon Kitchens, which is the designs and sales of the cabinetry, countertop and all the other things we sell. I've owned it with my sister, Cindy (Wright), for four years. We've had the showroom for three. We both have always used kitchens a lot. I had a kitchen that had to be remodeled, and I wasn't liking the way that anybody was able to do it. I had designed additions to my home and I thought that if I wanted it to be done right, I need do it myself. Cindy had already worked for a cabinet shop in Steamboat years ago, so she helped me and we just got busy and designed my kitchen and loved it. So we decided that would be our business, and I would quit City Market. I worked there for almost 20 years.