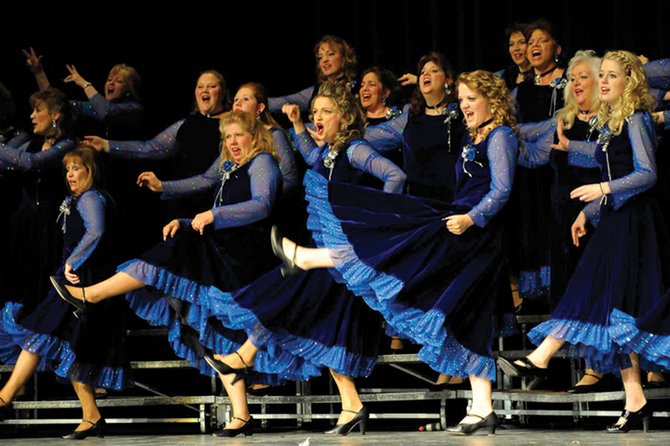 Members of the Bella Voce Show Chorus belt out the R&B song "Cry Baby" during an April show at the Moffat County High School auditorium. The show's set list also contained disco, jazz and Broadway tunes. The group recently performed the songs during a musical tour of Hawaii.
Stories this photo appears in:

Craig chorus tours Hawaii, preparing for international competition
Sometimes something incredibly beautiful can be tinged by sadness. Emily Pfeifer felt this inner conflict in May, surrounded by tropical flora and fauna, good company and mellifluous music. Seeing all the sights and sounds of Oahu with Craig's Bella Voce Show Chorus and leading them in performance at the island locale were the good parts of the experience. What wasn't so easy was knowing it would be her final hurrah with the group.