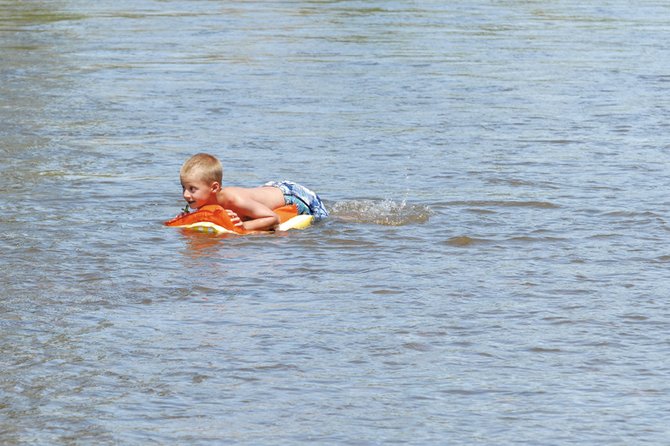 Caden Call, 7, floats Friday in the Yampa River off Pebble Beach while enjoying time with his friends and family. The river's water levels have gone down considerably since reaching dangerous numbers in May. However, flow is still well above average, and officials warn recreational users to be extremely cautious.
Stories this photo appears in:

Still, experts caution river users about above average levels
The rush of the Yampa River may be significantly less than it was two months ago, but the discharge can hardly be called low. Yampa River State Park Manager Ron DellaCroce said water levels in the river have "dropped substantially" from where they were in mid-May. However, the water is still surging at an above average rate.