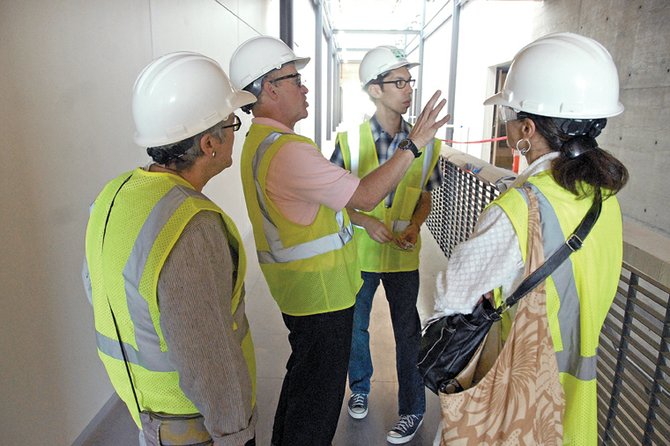 Colorado Northwestern Community College Vice President of Administration Gene Bilodeau, second from left, leads a tour Wednesday of the new college campus to three Denver-based art curators. The three were invited to Craig to select artwork submitted to the college by Northwest Colorado artists. Pictured from left are Jil Rosentrater, Bilodeau, Michael Chavez and Amy Laugesen.
Stories this photo appears in:

Not all news is bad in this economy. Gene Bilodeau, vice president of administration for Colorado Northwestern Community College, said the economic downturn meant the bid for constructing the new campus in Craig was lower than expected. And, some of those leftover funds can now go toward purchasing art for the school's gleaming new hallways and spaces, which will open in early August. "We want to be a part of exposing the community and the students to life that is more than just reading and writing," Bilodeau said. "Art allows us to understand differences – to understand cultures," he said.