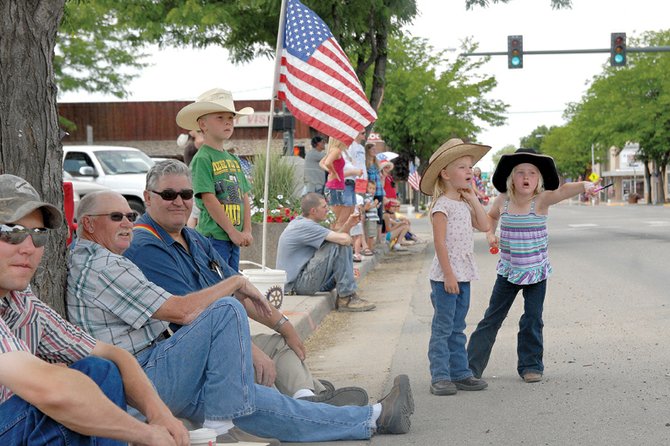 Jolene Rhyne, left, and KatieJo Knez watch the Fourth of July parade with their families Monday on Victory Way. The parade, the first one on the holiday in Craig in numerous years, started at Craig City Park and made a loop on Victory Way, Yampa Avenue and Sixth Street before ending back at the park.
Stories this photo appears in:

Standing in the middle of the street on a hot July day directing traffic may not be everyone's idea of a good time, but for Johnny Garcia, seeing the faces of the people who turned out for Craig's Independence Day parade made all the leg work worthwhile. Garcia summed up his feelings. "It was great," he said.