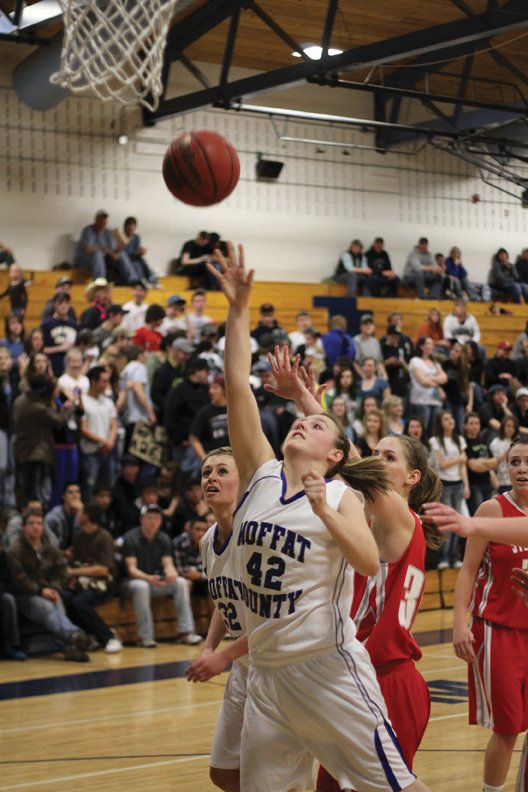 Annie Sadvar, an incoming Moffat County High School senior, puts up a shot last season against Steamboat Springs. The MCHS girls varsity, junior varsity and freshmen teams competed in a University of Northern Colorado camp, as well as a University of Wyoming camp, from June 23 to 28.
Stories this photo appears in:

In the 2010-11 season, the Moffat County High School girls varsity basketball team shared the Western Slope League title and advanced in the 4A state playoffs. The team's success was in large part due to a new offense head coach Matt Ray installed before a game against Steamboat Springs Jan. 28. The Bulldogs went 7-2 using the new offense, finishing 17-8 overall and 10-2 in the WSL.